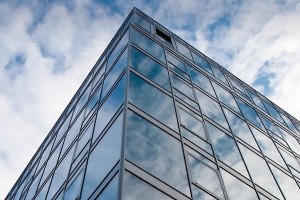 What do growing and stable businesses need today? Most want good business insurance rates, but also a capable and interested advisor. Protecting businesses is more complicated today given how litigious our society has become.
Having confidence in the solid expertise an insurance advisor brings is a must to make certain that a business has every vital exposure protected (but not over-insured either).
LIG has the advantages of choosing from the many insurance companies we have, that allows us to make solid recommendations and tailor a business insurance plan just for you…at a low price.
LIG always works for you, not the insurance company. We think that sets us apart as an independent advisor. Our mission is to properly (and completely) protect you & your business at the lowest possible cost.
Please feel free to contact us about your business insurance needs – we'd love to hear from you. We pride ourselves on being proactive and responsive to our clients' inquiries and suggestions. I think you will enjoy the way we do business at Lanigan Insurance Group.
Products for the Businessowner
Business Owner's Policy
Commercial Property
Commercial Liability
Commercial Umbrella
Worker's Compensation
Business Automobile
Commercial Crime
Professional Liability
Business Income
Builder's Risk
Inland Marine
Contractor's Equipment
Director's and Officer's Liability
Employment Practices Liability
Bonds: Performance, Bid, Miscellaneous
Others
Why Lanigan for Businessowners
Are having great Rates not enough for you..

.. but you also want a trusted insurance advisor that works for you and looks out for your interests?

Have you thought there may be other Options..

.. to consider, but those have not been brought to you by your current insurance advisor?
Are you unsure if you are properly Protected..

.. and if every vital exposure is addressed by your current business insurance coverage?

Could implementing something like..

.. a drug-free workplace help your Company and lower your insurance rates at the same time?