Life, Disability and Long Term Care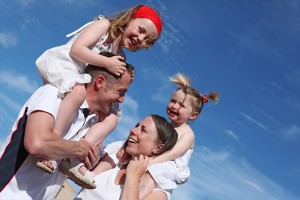 LIG has 100's of insurance companies to choose from so whatever is being recommended has been designed specifically for you and your needs.
Maybe you are thinking, "I already have Life coverage through my employer." That usually is a meager amount of protection leaving most employees needing extra protection. Already have a policy personally? Life Insurance rates have dropped substantially in recent years. Replacing that old life insurance policy usually makes sense with extra coverage being obtained for lower or equal cost. Contact us for a Life Insurance Quote to maximize your life coverage.
If Life insurance is more of a long-term solution, the affect of a person becoming disabled can cause long-term financial problems. Since the average person is 8 times more likely to become disabled than to die, should the wise person not be investigating some form of Disability insurance coverage today?
You have More Assets to Protect

… and need a comprehensive asset protection plan that protects your family and the things you've worked hard for.

Your Exposures are more Complicated

… and thus need an insurance plan with options that meet your needs and match your lifestyle.
Your Account Demands more Expertise & Skill

… from an experienced, independent insurance advisor, whose interests are aligned with yours, not those of a holding company.

You are Accustomed to Having the Best

… not simply just the Adequate! Would you simply buy a Suit off the Rack, or do you expect something Tailored to your Needs