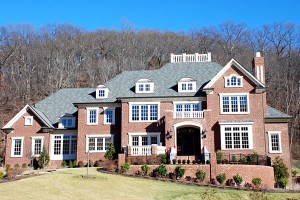 Working couples and families are our specialty at Lanigan Insurance Group (LIG).  If you have something complicated that needs tailored options (like a teen driver, a 2nd home, or a valuable collection), you will receive a first-rate review and advice. LIG is an advisor first, working for you, no matter whether you are an average type of an account or the higher level one.
With us being an independent insurance agency, that should mean more to you as well. Although LIG has many insurance companies to choose from, we will help select the best one for you based on the best insurance plan and price. We don't work to make any of our companies happy. We work for you and want you satisfied first and foremost. That is our Mission!
We are ready to serve your personal insurance needs, so contact us today.
Why Better Homeowners Need Lanigan
You have More Assets to Protect

… and need a comprehensive asset protection plan that protects your family and the things you've worked hard for.

Your Exposures are more Complicated

… and thus need an insurance plan with options that meet your needs and match your lifestyle.
Your Account Demands more Expertise & Skill

… from an experienced, independent advisor, whose interests are aligned with yours, not those of a holding company.

You are Accustomed to Having the Best

… not simply just the Adequate! Would you simply buy a Suit off the Rack, or do you expect something Tailored to your Needs